Cold-Shoulder Short-Sleeve Knit Top in White

Details
Look simply ravishing and keep moving with this loose casual knit top. It boasts two cami straps at shoulder that shapes a cold-shoulder silhouette. Loose fit, and short sleeves. You can be teamed up with any shorts or denim for perfect daily look.
- Cold-shoulder design
- Short sleeves
- Cami straps at one shoulder
- Knit fabric provides flexibility
- Not lined
- 100% Acrylic
- Hand wash cold

Size
Length
Bust
Shoulder
Sleeves
S-M
cm
62
88-96
36
28
inch
24.5
34.5-37.5
14
11

FREE SHIPPING & FREE RETURN
◆ We have US, UK, Australia, Asian return addresses for your return and you could return your order for refund or exchange within 30 calendar days from the date you receive your order. Return labels are provided for US, UK, Germany and some other European countries when you request return in our system.
◆ Please click here for more information about return and exchange.
◆ Tracking link of your shipment will be sent to you via email once your order has been shipped.
◆ You could cancel your order before we ship out your order.

faq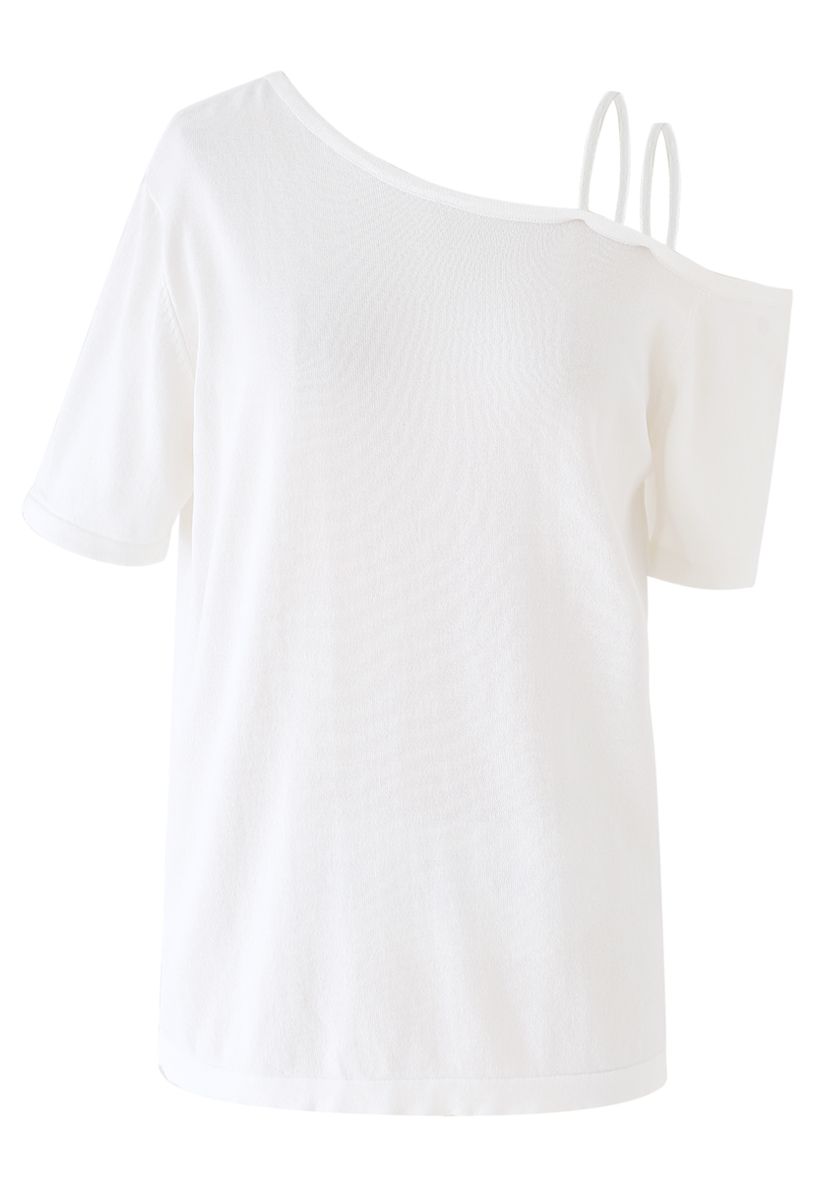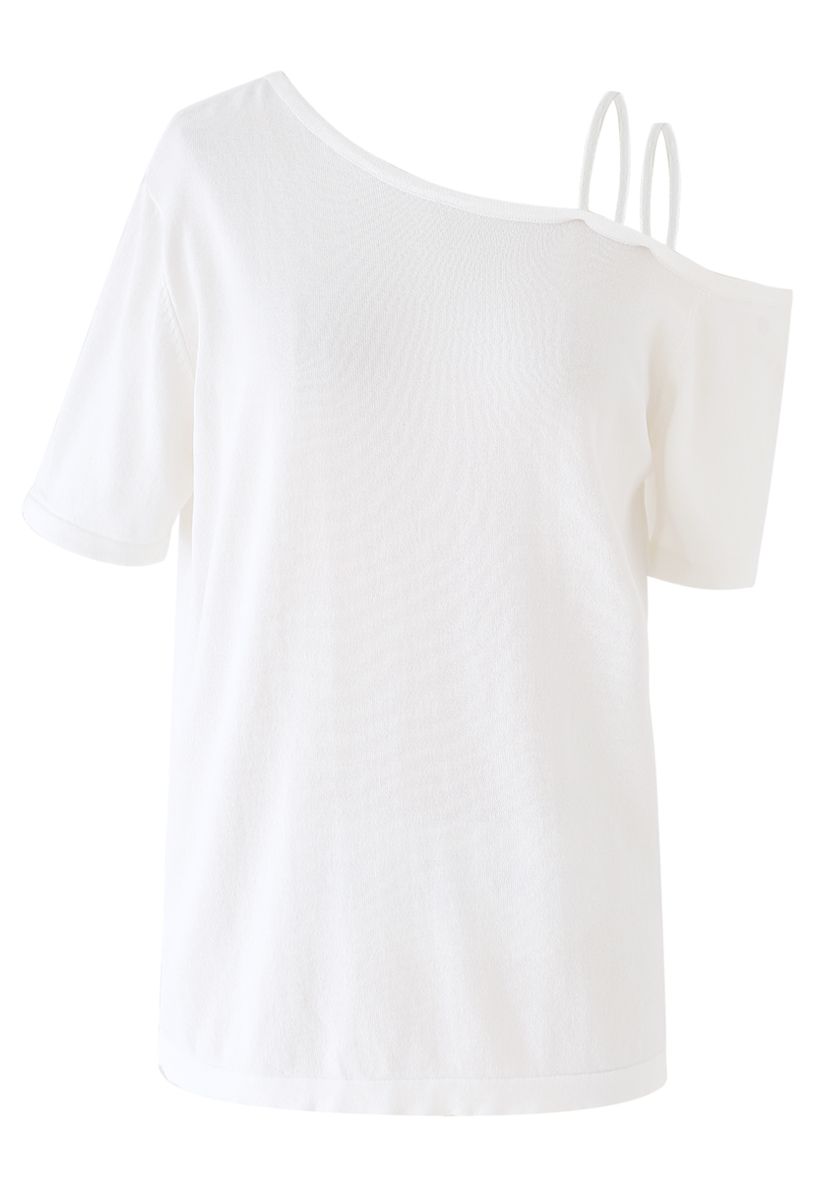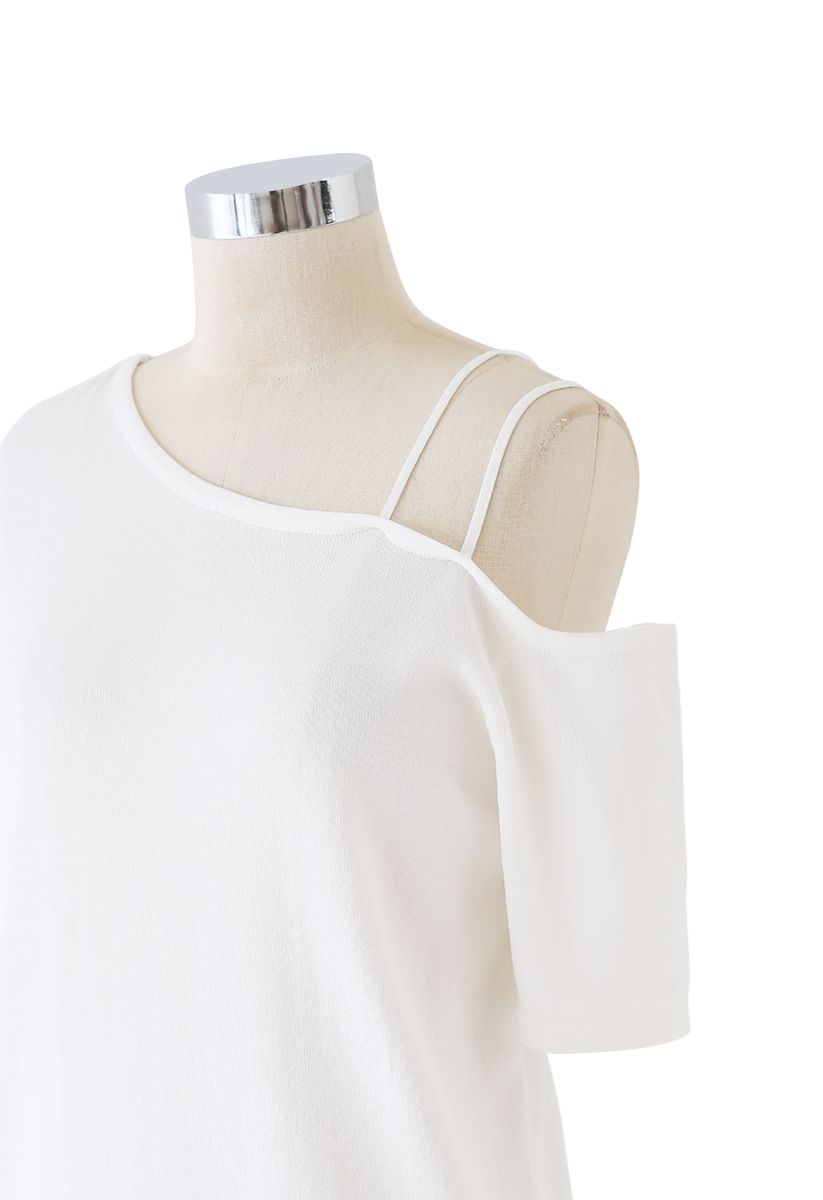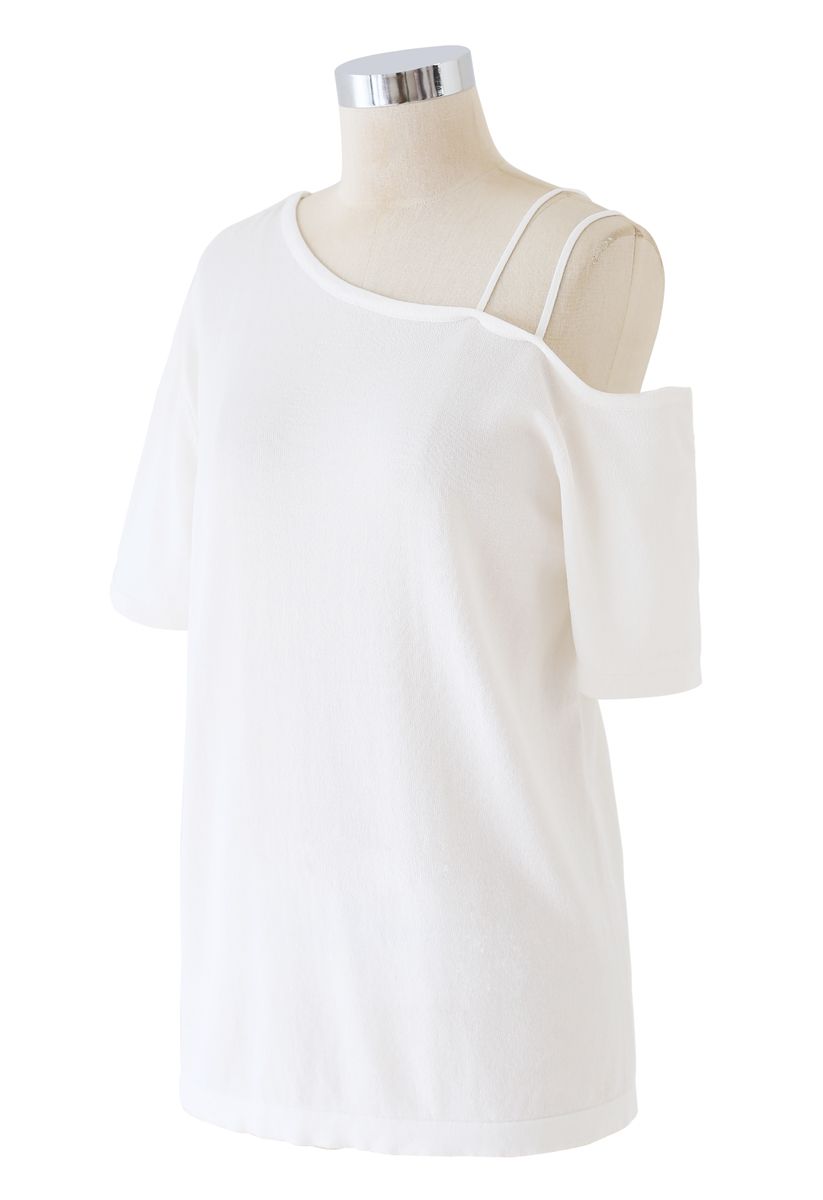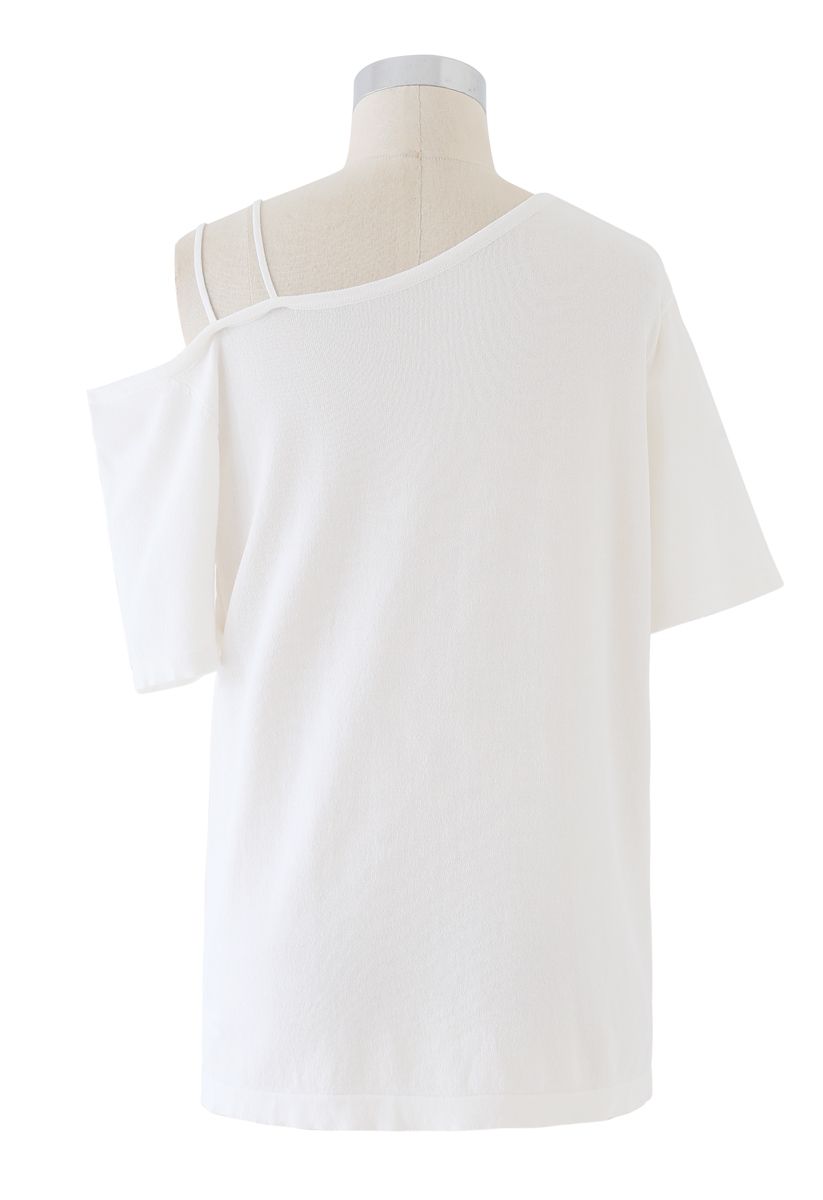 You may also be interested in the following product(s)
^